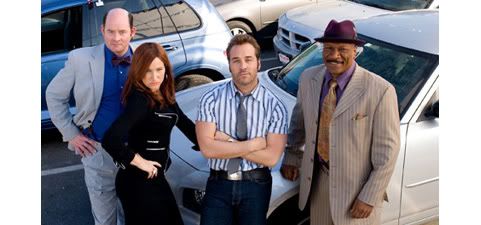 Apparently, the house had a visitor earlier today. When the cams came back on, Lydia was talking about how awesome it was to meet an "icon", and compared this person to Paul McCartney, Prince, Mick Jagger, Michael Jackson, etc.

Who did it turn out to be? Jeremy Piven.

Nothing against the star of Entourage, but he's no icon. Then again, we do live in an era where any female "singer" with a single moniker is labeled a "diva".

So Piven has a new movie, The Goods:Live Hard, Sell Hard, coming out next week and Big Brother is another promotional stop. Look for this footage to be aired Sunday night.